EdgeConnect's Complete Guide to Internet Connectivity at Events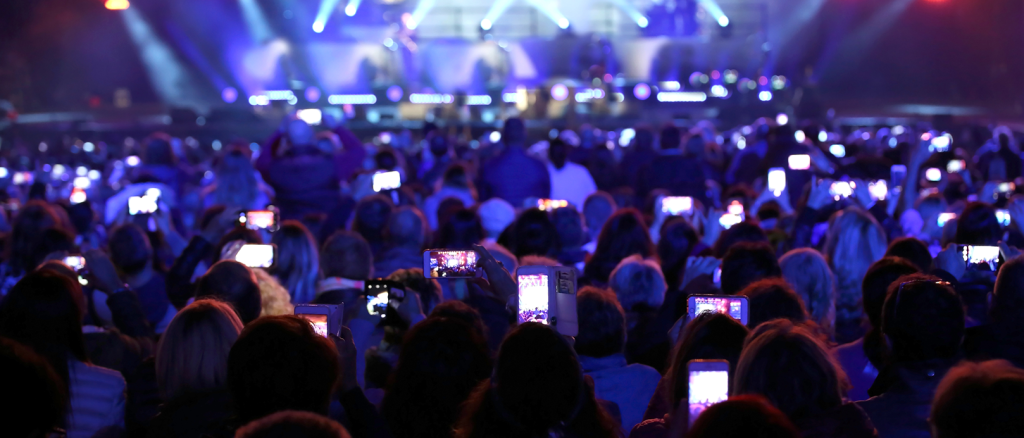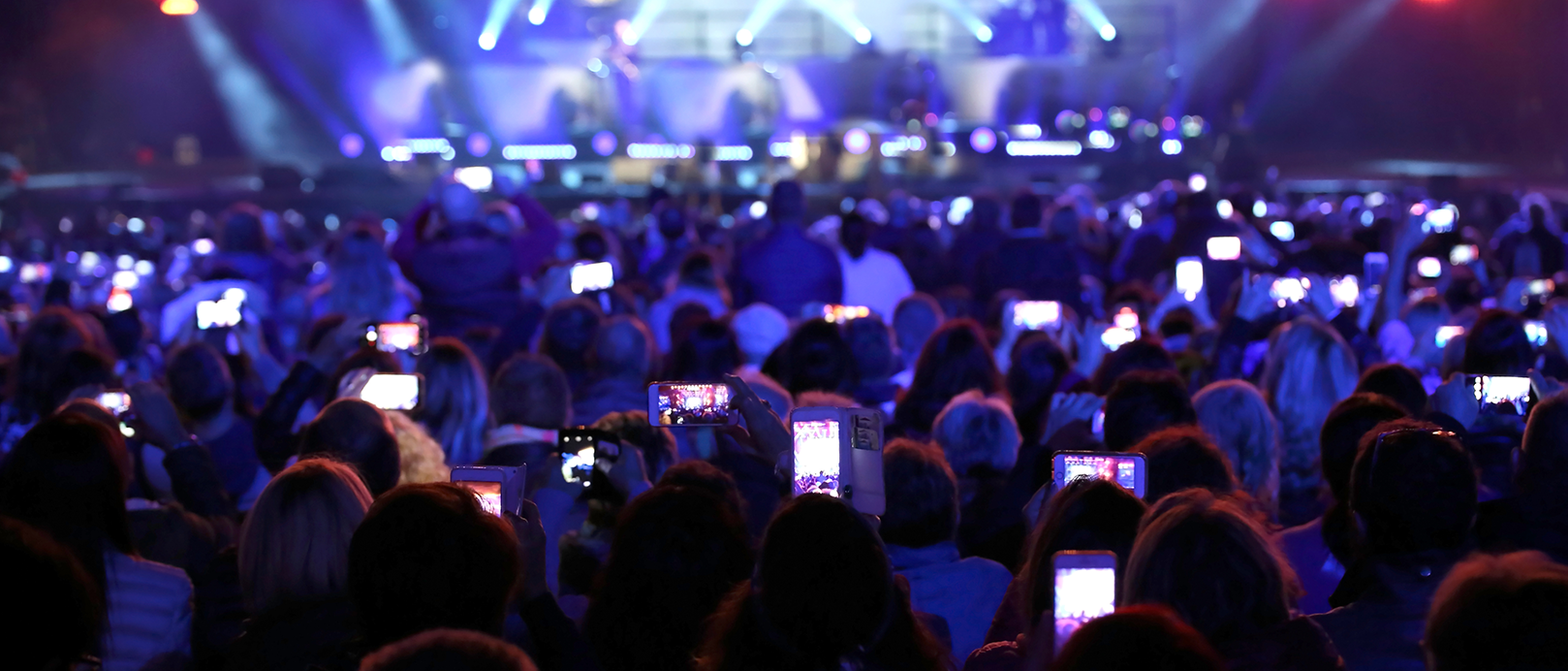 Why is connectivity at your event so important?
In the digital age, event planning has taken on a whole new dimension. When planning a professional event, your Wi-Fi should be a crucial part of your considerations, particularly if your event is hosting large numbers of people. In short, fast, reliable Wi-Fi has the potential to make or break the success of your event.
A dependable internet connection opens a world of possibilities when planning an event; whether you're looking to implement point-of-sale support, maximise production value by streaming content or increase your event's social media presence, connectivity is key. The following applications all require a reliable connection to function properly:
Sales channels
Payment terminals
Guest registration software
Guest Wi-Fi
Onsite communications
Live streaming
Guest speaker presentations
The scalability of our offering means that we can provide a range of different connectivity solutions depending on your requirements. Whether you're looking for a connection for point-of-sale and card transaction support or larger visitor Wi-Fi for an event, we can help.
We pride ourselves on our ability to deliver high speed, reliable connectivity solutions quickly, and in remote areas with no existing infrastructure. An interesting, untapped, or remote venue could add an exciting new dimension to your event, but may not have access to a wired internet connection. That's where we come in.
We can open doors to large-scale professional events in locations you never thought possible. And, with our true 'plug & and play' options, we can get you up and running in no time – so there's no stressing about tight event planning deadlines.
That's not all – we're aware that any outage to your internet connection could derail your event, and even incur significant costs. That's why our event packages include real-time remote support, with onsite engineers also available for the duration of the event to ensure the function of your connection.
How does event Wi-Fi work?
A live event environment requires a more durable and reliable connection than we would expect to see in the average home or office. Usually, given the large number of attendees, you would require faster upload and download speeds and a connection capable of supporting hundreds or thousands of users at the same time.
The location and characteristics of your chosen venue will usually dictate how your connection will be delivered. In the event that your premises has a fixed fibre line fitted, establishing a reliable connection will be considerably easier than a remote part of the country with no existing infrastructure. However, thanks to our wide range of connectivity solutions, we can deliver a solid connection anywhere in the country.
Which connection is right for me?
There are many different options available when trying to determine the solution that's right for your event, some of which you may be familiar with. As specialist internet service providers, we understand the benefits and limitations that each technology brings with it, and are on hand to advise you at each stage of your event. The most commonly used technologies used on the market include:
FTTC (Fibre-to-the-Cabinet)
A form of fixed line technology whereby fibre cables carry a connection to a cabinet near the premises. From the cabinet, your connection feeds via copper wiring directly into the premises.
Performance depends on factors like your distance from the cabinet and number of other households connected; there are fixed limits to the available speeds as it is essentially shared with other users at the cabinet. The majority of home broadband connections use this technology.
Is it right for me?
Cheap, fairly reliable and usually performs well. Useful in urban areas but lead times will be long and installation costly if there is no existing infrastructure.
FTTP (Fibre-to-the-Premises)
A relatively new technology, an FTTP connection operates similarly to FTTC but uses fibre optic cables throughout. FTTP is faster and more reliable than FTTC, but is far less widely available and as it is also shared with other local users, the speed can vary at peak times.
Is it right for me?
Far higher performance than FTTC but with the same caveats on cost of installation and contention – and even less widely available.
Leased Line
Known by many names, including Ethernet, leased line and more, this is the fastest and most reliable connection available, involving dedicated fibre optic cabling to an internet service provider. Its greatest advantage is the fixed speeds on offer (up to 10Gbps), but long lead times and contracts require significant planning and expense so is only suited for the largest of events.
Is it right for me?
If you need the fastest performance and guaranteed speeds, this is the ultimate option, but very long timescales and contract durations mean a leased line is only for the largest events.
Low Earth Orbit Satellite 
Satellite internet access will be beamed to your event's premises via a low-earth orbit satellite – for a lower latency, high-speed connection. Great for establishing internet access in remote locations but requires clear visibility of a larger area of sky for reliability and can suffer from variable upload speeds
Is it right for me?
Still a relatively new and immature technology. But, for the fastest speeds in rural areas with clear visibility of the sky, this could be the only option.
Geostationary Satellite 
A geostationary satellite operates in much the same way as a satellite in low-earth orbit. Operating at a higher altitude, a geostationary satellite connection offers wider coverage but can be more expensive to establish and suffers from higher latency and lower speeds.
Is it right for me?
With relatively low speeds, high latency and cost, this is the last resort when all else fails.
Point-to-Point
A point-to-point connection takes an existing internet connection from a high point nearby – such as a tall building – and transmits it directly into another location. This can be a cost-effective solution, and has the ability to link remote locations, but viability may vary depending on the quality of the existing connection and lines-of-sight. The distance will affect the hardware required and so costs can vary significantly.
If you can't find a wireless ISP in the area, you may need to provision the existing connection yourself, in which case the same caveats apply for all the other technologies!
Is it right for me?
Can be deployed quickly and easily if connections already exist, but ultimately relies on other technologies to facilitate.
Dongle/Tethering
Mobile hotspots using dedicated devices or mobile phones can be used to create cheap and quick internet access in a small area. These support a limited number of devices and the hotspot needs to remain within range at all times. Performance will be dependent on the 4G/5G network being used and can cut off when making or receiving calls.
Is it right for me?
Quick when you need something instant but not a usable solution for more than one user.
4G/5G Router 
A dedicated piece of hardware which typically offers a more reliable connection than a mobile hotspot. While they can offer multiple SIM card slots to "fail over" in the event of an issue, they are still dependent on the coverage of the 4G providers and the quality of the installation.
Is it right for me?
More flexible than tethering, a 4G/5G router is still reliant on the same underlying technology and dependent on network coverage.
Bonded 4G/5G 
By bonding multiple 4G and 5G connections into a single connection, we can provide a faster and more reliable connectivity solution. This is a more complex system that usually requires managed devices at both ends of the connection; performance is very dependent on the bonding software and its configuration.
While bonded 4G/5G can be a fast and efficient solution where fixed lines are impossible, incorrect setup can actually produce a worse link than other solutions.
Is it right for me?
Offers good performance where basic 4G coverage isn't enough, but can be very expensive to lease or extremely complex to self-install and manage.
Our Connectivity Solutions
At EdgeConnect, we know that there's no one-size-fits-all solution when it comes to event connectivity. With that in mind, our internet connectivity solutions are scalable and customisable to suit your specific requirements.
Our pre-configured 'Plug & Play' option provides an internet connection with the touch of a button, ideal for those users who are attending an event, such as exhibitors or vendors. This is a reliable and cost-effective way to support your activities, including taking payment. We will discuss your requirements and deliver the best connection available.
Our team of experts can offer support at each stage of your event. From an in-depth site survey, to install, and everything in between, we'll get you up and running in no time.
Whichever solution you choose, with decades of experience, we know which technology works in each location, so you can trust that we'll get you the best connection possible.
What event-specific systems can you support?
We can support anything from POS and card transaction systems right through to large-scale visitor Wi-Fi.
Do you offer onsite support for events? 
Our team of engineers can be on site throughout the event if required.
What happens if my connection goes down out-of-hours?
If your event requires support, we can arrange onsite, out-of-hours, or remote cover.
Can I get a fibre connection everywhere?
Depending on your location, a fibre connection is not always available. However, in this instance, a different method of connection would be more suited to your requirements.
Can I get a low earth orbit connection everywhere?
Low earth orbit connections can be implemented in most places, but its efficacy will depend on adjacent obstructions such as buildings and trees, as low-earth orbit satellites move.
To discuss the unique requirements of your event, get in touch with our expert technical team here.
EdgeConnect is a multi-award-winning specialist internet service provider, based in North East England. We've got decades of experience in connectivity, and are experts in delivering robust and reliable internet connections in some of the most demanding environments around.