EdgeConnect's Complete Guide on Construction Site Connectivity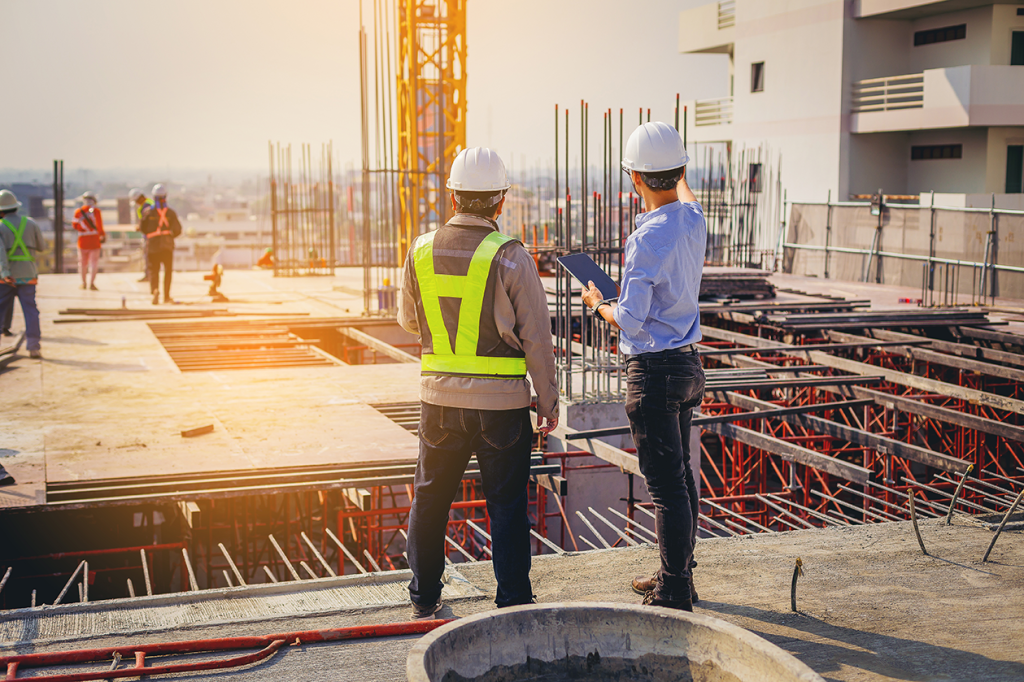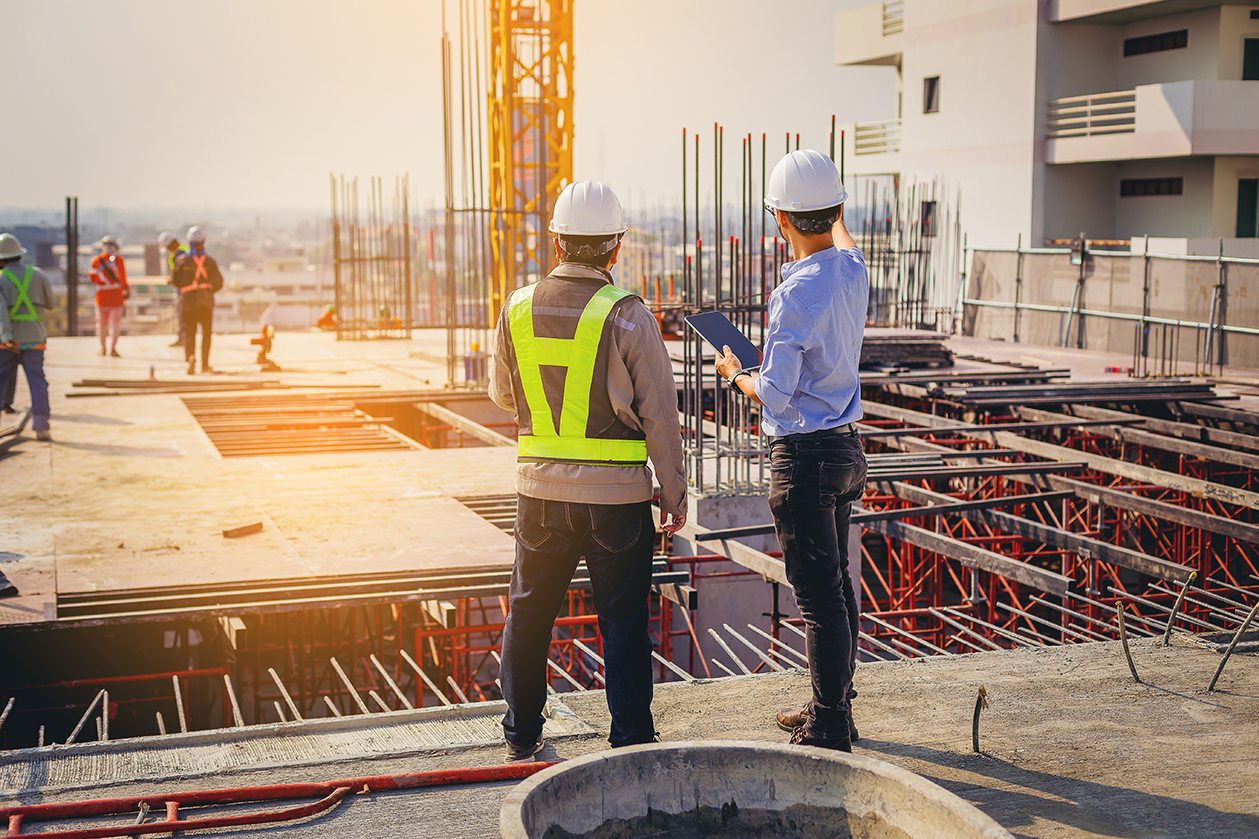 Why is connectivity at your construction site so important?
In the modern age, a well-run construction site is expected to handle more than machinery and a workforce. Like many industries in recent years, construction has seen a huge increase in demand for digital services. Construction site workers and IT staff will be well versed in the need for a resilient internet connection to ensure a project runs to plan.
A reliable internet connection enables complex construction sites to run smoothly and maximise efficiency, whilst an unreliable connection can lead to extended periods of downtime, creating unnecessary project delays, wastage of resources, and ultimately, money.
When it comes to the construction site of today, a reliable and high-performing connection should not be thought of a 'wish list' service – it should be considered standard practice. With heavy data demands across both single and multiple sites, your connection should easily accommodate:
Secure data exchange and VPN
Onsite communications such as Teams, email and voice-over IP
Cloud-based applications
Modern design technologies (such as CAD/CAM and BIM objects)
Project management software
Often, however, construction sites are faced with numerous barriers which prevent them from implementing and maintaining a robust connection. Given that many construction sites lack any sort of existing connectivity infrastructure, trying to arrange and install a fixed line can be time-consuming, expensive and often problematic due to strict project timelines.
Determining site requirements and connectivity logistics can be a stressful activity in itself. With so many different options available, it can quickly become a daunting task – that's where we come in.
How does construction site Wi-Fi work?
At EdgeConnect, we pride ourselves on our ability to deliver a robust, reliable connection in challenging locations. Adaptability is key – we have access to a wide range of connectivity technologies and each site is different, so we'll assess your individual needs to identify which combination of these technologies is best for your requirements.
We'll consider whether your project is more suited to short-term or long-term solutions, and utilise both fixed and mobile technologies to deliver the best connection available. Our offering is completely scalable; our multi-site solution connects all of your locations through a secure private network without the need for expensive SD-WAN licensing.
All of our solutions are fully managed from installation to decommission (and everything in between) in order to free up your internal resources. And, in the event that anything goes wrong, you'll have access to our team of engineers for onsite and remote support.
Which connection is right for me?
There are many different options available when trying to determine the solution that's right for your project, some of which you may be familiar with. As specialist internet service providers, we understand the benefits and limitations that each technology brings with it and are on hand to advise you at each stage of your project. The most commonly used technologies used on the market include:
FTTC (Fibre-to-the-Cabinet)
A form of fixed line technology whereby fibre cables carry a connection to a cabinet near the premises. From the cabinet, your connection feeds via copper wiring directly into the premises.
Performance depends on factors like your distance from the cabinet and number of other households connected; there are fixed limits to the available speeds as it is essentially shared with other users at the cabinet. The majority of home broadband connections use this technology.
Is it right for me?
Cheap, fairly reliable and usually performs well. Useful in urban areas but lead times will be long and installation costly if there is no existing infrastructure.
FTTP (Fibre-to-the-Premises)
A relatively new technology, an FTTP connection operates similarly to FTTC but uses fibre optic cables throughout. FTTP is faster and more reliable than FTTC, but is far less widely available and as it is also shared with other local users, the speed can vary at peak times.
Is it right for me?
Far higher performance than FTTC but with the same caveats on cost of installation and contention – and even less widely available.
Leased Line
Known by many names, including Ethernet, leased line and more, this is the fastest and most reliable connection available, involving dedicated fibre optic cabling to an internet service provider. Its greatest advantage is the fixed speeds on offer (up to 10Gbps), but long lead times and contracts require significant planning and expense so is only suited for the largest of events.
Is it right for me?
If you need the fastest performance and guaranteed speeds, this is the ultimate option, but very long timescales and contract durations mean a leased line is only for the largest sites.
Low Earth Orbit Satellite 
Satellite internet access will be beamed to your site via a low earth orbit satellite – for a lower latency, high-speed connection. Great for establishing internet access in remote locations but requires clear visibility of a larger area of sky for reliability and can suffer from variable upload speeds.
Is it right for me?
Still a relatively new and immature technology. But, for the fastest speeds in rural areas with clear visibility of the sky, this could be the only option.
Geostationary Satellite 
A geostationary satellite operates in much the same way as a satellite in low earth orbit. Operating at a higher altitude, a geostationary satellite connection offers wider coverage but can be more expensive to establish and suffers from higher latency and lower speeds.
Is it right for me?
With relatively low speeds, high latency and cost, this is the last resort when all else fails.
Point-to-Point
A point-to-point connection takes an existing internet connection from a high point nearby – such as a tall building – and transmits it directly into another location. This can be a cost-effective solution, and has the ability to link remote locations, but viability may vary depending on the quality of the existing connection and lines-of-sight. The distance will affect the hardware required and so costs can vary significantly.
If you can't find a wireless ISP in the area, you may need to provision the existing connection yourself, in which case the same caveats apply for all the other technologies!
Is it right for me?
Can be deployed quickly and easily if existing connections exist, but ultimately relies on other technologies to facilitate.
Dongle/Tethering
Mobile hotspots using dedicated devices or mobile phones can be used to create cheap and quick internet access in a small area. These support a limited number of devices and the hotspot needs to remain within range at all times. Performance will be dependent on the 4G/5G network being used and can cut off when making or receiving calls.
Is it right for me?
Quick when you need something instant but not a usable solution for more than one user.
4G/5G Router 
A dedicated piece of hardware which typically offers a more reliable connection than a mobile hotspot. While they can offer multiple SIM card slots to "fail over" in the event of an issue, they are still dependent on the coverage of the 4G providers and the quality of the installation.
Is it right for me?
More flexible than tethering, a 4G/5G router is still reliant on the same underlying technology and dependent on network coverage.
Bonded 4G/5G 
By bonding multiple 4G and 5G connections into a single connection, we can provide a faster and more reliable connectivity solution. This is a more complex system that usually requires managed devices at both ends of the connection; performance is very dependent on the bonding software and its configuration.
While bonded 4G/5G can be a fast and efficient solution where fixed lines are impossible, incorrect setup can actually produce a worse link than other solutions.
Is it right for me?
Offers good performance where basic 4G coverage isn't enough, but can be very expensive to lease or extremely complex to self-install and manage.
The most suitable technology for your location is not the only thing that can affect the reliability of your internet connection. Other factors, such as the number of users, how visitors will be using the connection and site size are also crucial. Failing to address these factors can cause issues once any sort of strain is put on your internet connection.
We'll take all factors into account to provide the most suitable solution for you. As well as considering your location, timescale and number of sites, we'll also cover:
Number of users
How many people does your connection need to support at one time? The number of users is specific to your requirements and will put different levels of strain on your connection. Determining this could be the difference between a slow or fast connection.
Data packages 
How much data will be required for the duration of your project? Certain applications and programs – streaming video/audio for example – are more data-intensive than others. If you don't have the right data package, overuse could end up being costly.
Onsite distribution
How exactly will your connection be used on-site? In most applications, Wi-Fi is preferred, but you may want to cable your site to allow non-Wi-Fi devices. If your site will be accommodating visitors or temporary workers, it may be worth splitting your connection into staff and guest designations.
Site size
How big is the geographical footprint of your site?  You should think about if you want coverage into the construction site itself or just the cabins, and if you have remote cabins to connect, such as welfare and security. For these larger areas, consider installing a cabled backbone to support multiple Wi-Fi access points.
Our Connectivity Solutions
At EdgeConnect, we know that there's no one-size-fits-all solution for site connectivity. With that in mind, our internet connectivity solutions are scalable and customisable to suit your specific requirements.
Our offering is born out of the construction industry, and we have the experience and knowledge to get your project up and running with the best solution for your needs. So how are we so different to other specialist internet service providers? It's all down to our award-winning multi-technology bonding solutions.
The Edge approach uses a multi-technology bonding solution that completely integrates the connections into our network, before pairing it with our industrial grade router, the "Outpost". Built inhouse by our team of experts, the Outpost is ideal for demanding environments like remote construction sites.
We have maximum control over the underlying links and the hardware it connects to, creating a connection that bonds any and all of the available technologies above. Our solution is truly more than the sum of its parts.
Each Outpost unit contains a minimum of four independent 4G and 5G modules, forming a single durable superfast connection. Using these multiple modules ensures that we provide you with the best available solution.
With decades of knowledge, we know which technology works in each location we visit, so you can trust that we'll get you the best connection possible.
How many sites can you support? 
Our solution is completely scalable due to the size of our network. Whether you need one site or 1000 – or more(!) – we have the capacity to support you.
What is the minimum duration of time I can hire the kit for? 
There is no fixed-term contract, and we can offer solutions for as long or as little as you require.
How long are lead times to get my site connection up and running? 
Thanks to our range of connectivity technologies, we can work with you to provide the best available connection in your timeframe. When time is of the essence, we can typically have your connection up and running within 48 hours.
To discuss your site-specific requirements, get in touch with our expert technical team here.
EdgeConnect is a multi-award-winning specialist internet service provider, based in North East England. We've got decades of experience in connectivity, and are experts in delivering robust and reliable internet connections in some of the most demanding environments around.